The EMS Mathcounts team recently finished 3rd at States.
Great job to the team members L to R: Johnnie Cunningham, Tank (Xavier) Chandler, Ezra Leff, and Maelyn Slavik.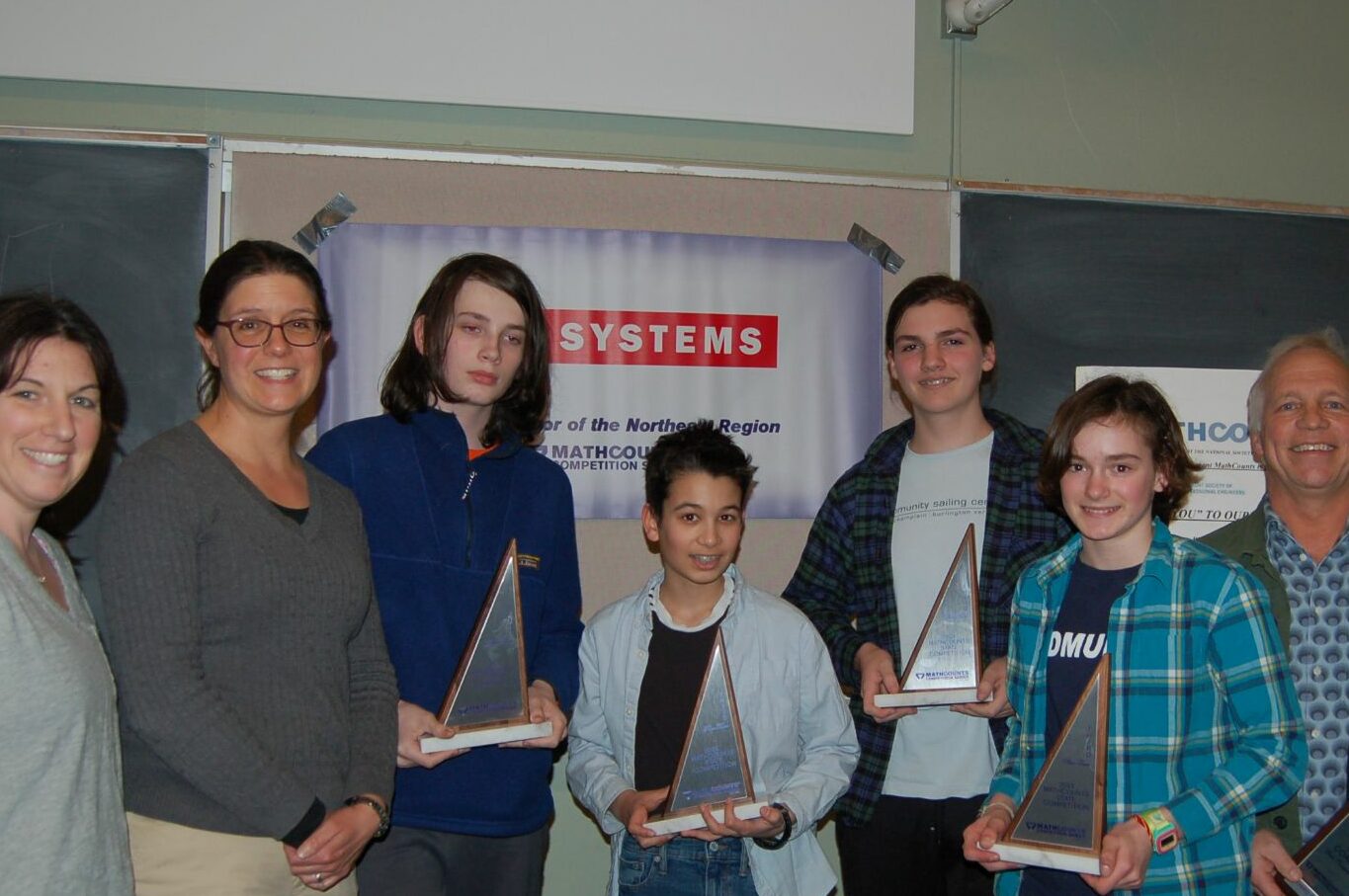 In addition to the team placement, Tank finished 2nd overall in the State as an individual and won a trip to Orlando in mid-May to represent the State at the Nationals competition. Over Coach Alan Matson's last 15 years advising the program, Tank is only the 2nd EMS student who has advanced to Nationals–and he's a 7th grader!
Shoutouts also go out to Coach Matson and to Malik Mines, our Afterschool Coordinator at EMS. Malik has been a great supporter for Mathcounts this year and he came to see the kids at the competition.