Burlington / Winooski Middle School Summer Program
DATES / TIMES / LOCATION: 
June 28th - July 30th

(No program on July 5th & no program for Winooski students on July 2nd)

9:00 AM - 3:30 PM

Hunt Middle School, 1364 North Avenue, Burlington
Click here for additional program details.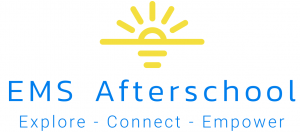 Welcome to the 2020-2021 EMS Afterschool Program! The efforts of many people help to create more opportunities for more students to participate in afterschool.
Registration / Brochure / Program / Club Sign-Up: