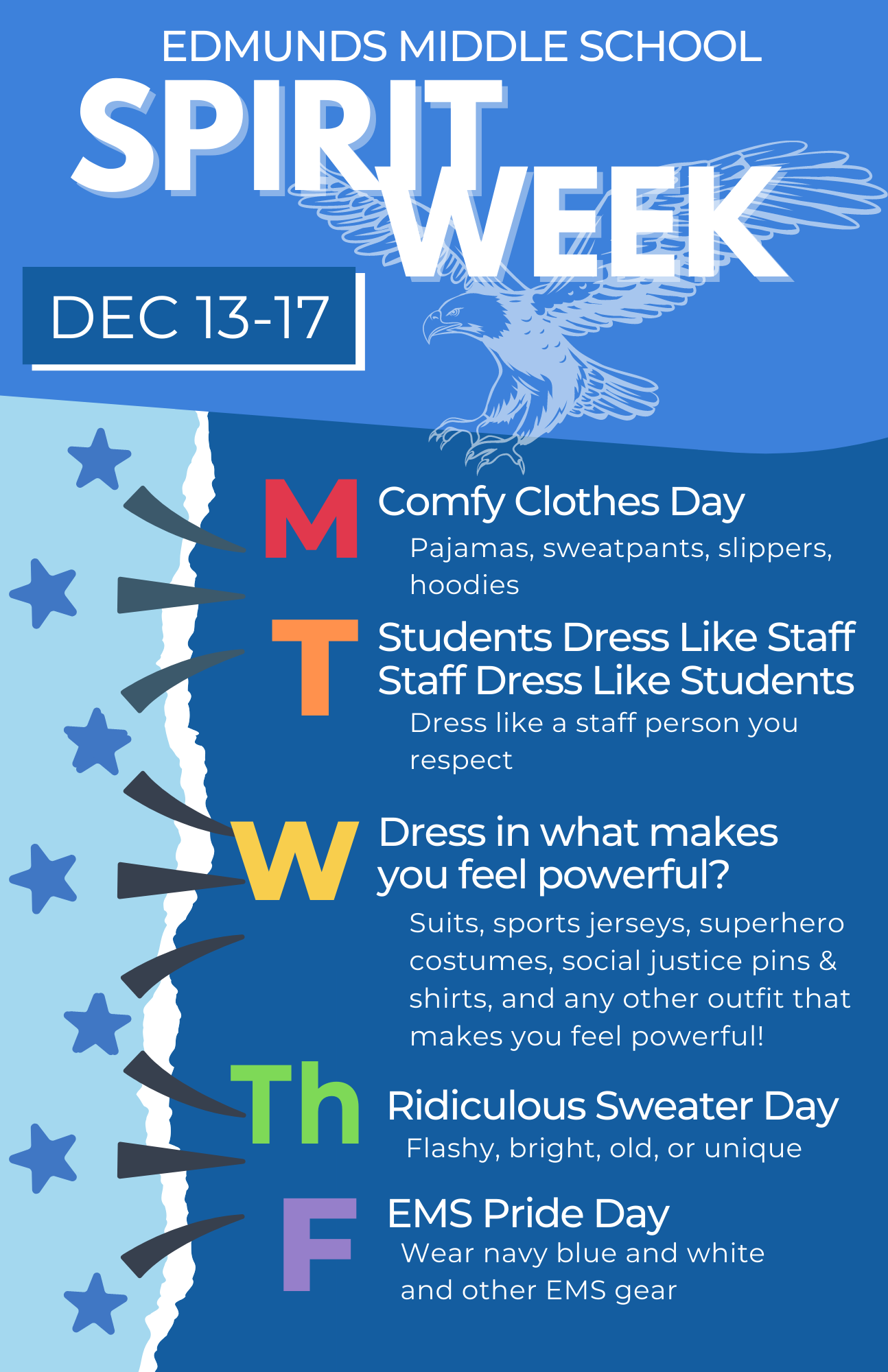 Monday: Comfy Clothes Day – pajamas, slippers, sweatpants, hoodies
Tuesday: Students Dress Like A Staff Member – Staff Dresses Like a Student
Wednesday: Dress in what makes you feel powerful! (suits, sports jerseys, superhero costumes, social justice pins/shirts, and any other outfit that makes you feel powerful!  It must be school appropriate and cannot promote any type of violence – no weapons, etc)
Thursday: Ridiculous Sweater Day – choose your flashiest, brightest, oldest, or most unique sweater to wear!
Friday: EMS Pride – show your EMS pride by wearing navy blue and white and any EMS gear you've got! 

Reminder for students: All outfits must be school appropriate, which means no cultural appropriation, no vulgar language, and no explicit content.