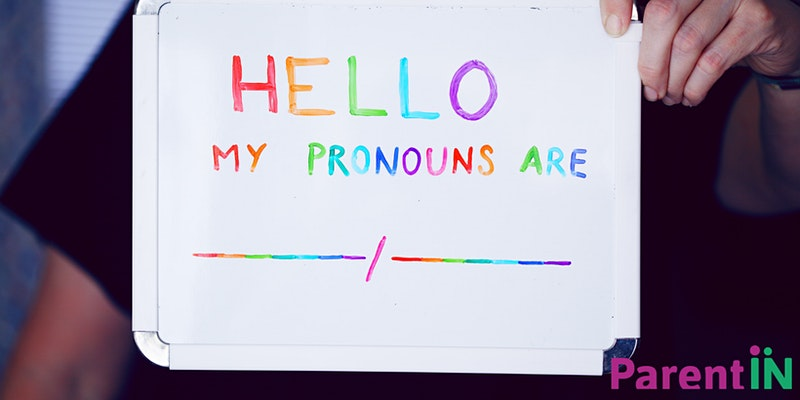 Mon, December 13th
7:00 PM – 8:00 PM
Online

Presented by the Burlington Partnership for a Healthy Community
Supportive home, school, and community environments help LGBTQIA+ youth feel safe and affirmed, and improve outcomes. Whether or not your child identifies as LGBTQIA+, they likely have friends and certainly peers that do. Join us for our next ParentIN event to learn and grow together as we build safer environments and support the adolescents you care about.
This virtual workshop will cover the following:
Let's quickly run through the acronyms – LGBTQIA+
Why do we talk about pronouns in schools and at Gender and Sexuality Alliance (GSA) meetings?
How can I support my child with their gender and sexuality expression?
What supports are available to me and to my child as we navigate this together?
Questions posed ahead of time.
We invite you to submit questions in advance using this anonymous form for added comfort.
REGISTER by 12/12/21 to receive the secure zoom link for the event: https://www.eventbrite.com/e/lgbtqia-101-an-ed-night-for-parents-caregivers-tickets-210097175307
Help us spread the word by sharing the Facebook event here!
————-
Presenters: V Pearson, Director of Youth Organizing, Outright Vermont
Pronouns: they/themV has a passion for building community, skill, and power with all folks who are seeking to make the world a better place. V has worked closely with youth through Outright Vermont, as well as with high schools and colleges. "I love spending time with people learning about what their heart needs to feel safe and powerful."
Amy Sayre, Student Assistance Professional & ParentIN Coordinator, Champlain Valley School District
Pronouns: she/her
Amy is on the school student support team and teaches wellness classes at both Hinesburg Community School and Charlotte Central school. She is the Gender and Sexuality Alliance advisor for both schools and the ParentIN Coordinator for Champlain Valley School District.
More About Why ParentIN Cares About this Issue:
Youth who identify as LGBTQIA+, an umbrella acronym that encompasses different sexual orientations and gender identities, face a heightened risk for substance use because of the stigma and discrimination they often experience.
Supportive home and school environments help LGBTQIA+ youth feel safe and affirmed, and improve outcomes. Data from the Vermont Youth Risk Behavior Survey (YRBS) can help us understand how youth are struggling and build environments that support them to thrive. Recent data from the 2019 Vermont YRBS tells us we have work to do:
2x more likely to have been bullied electronically by a peer
4x more likely to have engaged in self-harm
Roughly 1 out of every 3 surveyed LGBTQ+ high schoolers reported making a suicide plan and 1 out of every 5 reported making an attempt. Half of all surveyed LGBTQ+ middle schoolers reported seriously considering suicide, with 40% making a plan.
2x more likely to have tried cigarettes or marijuana before the age of 13 and were more likely than their cisgender/heterosexual peers to try every type of substance surveyed in the 2019 Youth Risk Behavior Survey administered to Vermont students.