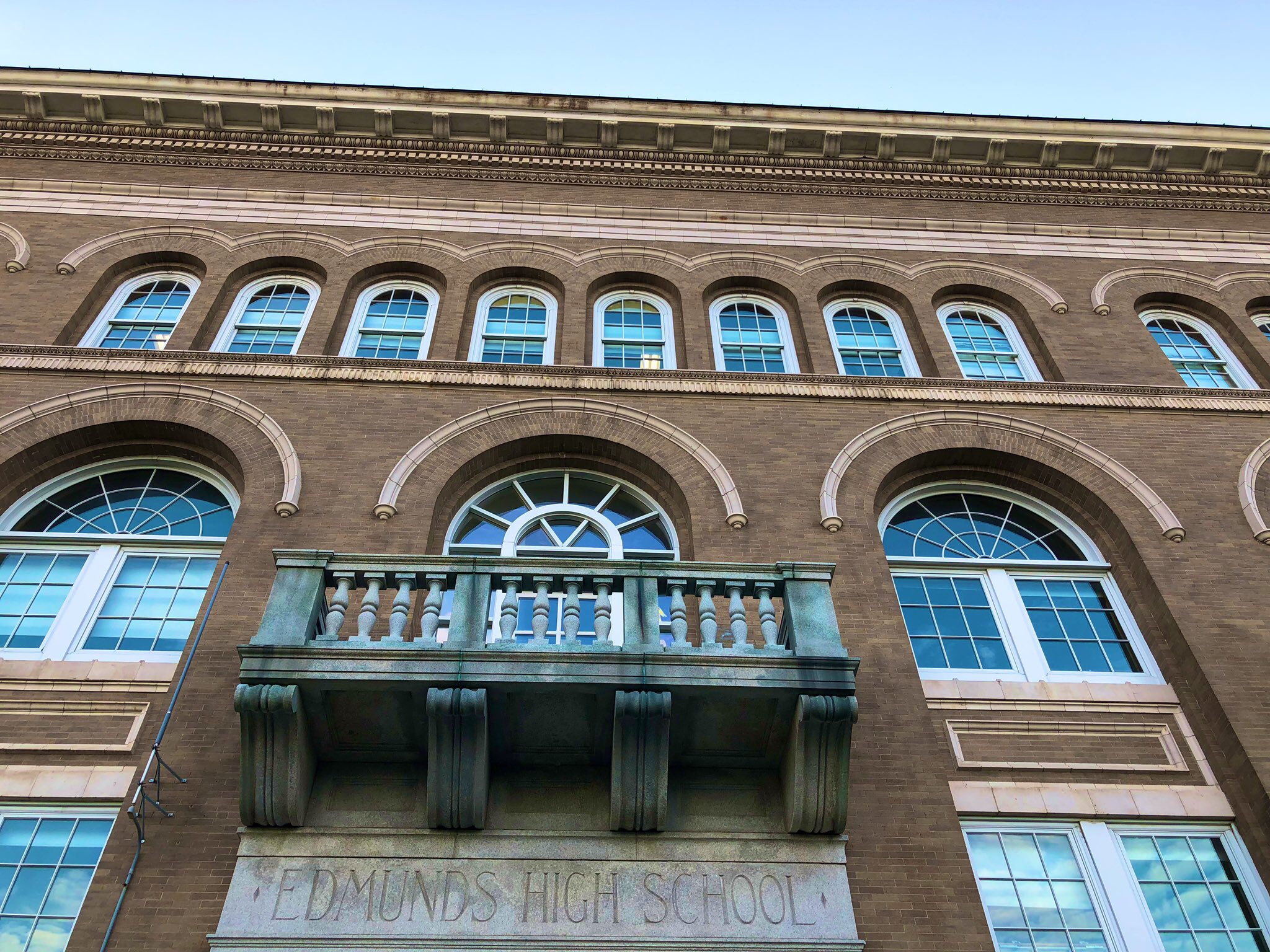 Continuity of Learning Resources for Edmunds Middle School Students 
All EMS school work related to Continuity of Learning can be found in this post.  If you have any questions related to individual assignments, please contact the teacher via email directly.  There is a question & answer section below which may address many concerns.
Exploratory Classes ... Music, Art, Health, PE…
Grade 6:
Grade 7 and 8:
Questions & Answers
What is my child/student's number one priority during this time?
Mental, emotional, and physical well being

EMS has numerous supports in place to help students who are struggling; this includes School Counselors, Case Managers, and Student Support Services

If you would like to join a chat with a School Counselor during the break, we have an open meeting every day from 11-12.  Type the code

EMSMeet

into your Google Meeting icon.
Are we taking attendance?
Yes, per state mandate.

Teachers will be recording student attendance weekly.  

Students will be marked present for the week if they: turn in assignments on Unified Classroom, attend a Google Meet class session, or email their teacher during the week.
How much work should my child/student expect to do each week?
A maximum of 15 hours per week

2 hours a day for their Core classes – LA, Math, Social Studies and Science

1 hour a day for their exploratory classes

Many teachers will continue to offer enrichment resources as a supplement for students who would like additional materials. 
How much new curriculum will be introduced?
Teachers have identified essential skills that they will focus on for the remainder of the school year.  They are meeting weekly to determine essential progress. Teachers will complete a portion of previously planned material.
How will my child/student know what their assignments are?
Teachers will continue to email the weekly work plan weekly to students and families.

Assignments will also be posted in Unified Classroom

Assignments can also be found on the EMS website under Updates/Reminders – Continuity of Learning Plan
When are assignments due?
Each teacher has clear due dates in the weekly assignment/curriculum template posted online and emailed to families/students each week.
Does this quarter count?
Yes.  Student learning will be assessed this quarter, though it is not expected that students will have as rich an experience as they would in a face-to-face scenario.
What will show up on my child/student's transcript and report card?
EMS has aligned with a number of Vermont schools including Hunt Middle School to create a system that values student progress.  See below for details.

Yearlong courses: 

Because students had the opportunity to provide a significant body of evidence of learning throughout the year, teachers can provide accurate scores for student learning. Students will receive a letter grade on their transcript based primarily on their learning in quarters 1-3. In order to maximize equity and opportunity, the average of quarters 1-3 cannot go down during Continuity of Learning, but can be raised through work they do through quarter 4. 

Quarter 4 grades will be assessed using the following criteria.  Feedback from teachers will be consistent and, when appropriate, will be accompanied by narratives that incorporate this language and suggestions for growth in pursuit of the essential skill.

For end-of-Q4 "grades", teachers will choose an overall "grade" based on a combination of participation and skills. 

Not yet making satisfactory progress.

Making satisfactory progress. 

Making exceptional progress.
What happens if my child/student cannot participate in Continuity Learning?
Students who do not participate in Continuity Learning will earn Incomplete scores on their report cards and transcripts.  We are working on ways for students to make up this work at the end of the school year, over the summer, and/or in the fall.
What if my child/student needs extra help?
Teachers will be available to support students.  If your student is overwhelmed with the workload, please communicate with the School Counselor, your child's teacher and/or case manager or administration.  Our top priority during this time is to ensure we all remain healthy and are receiving the support needed.
What if my child/student has tech issues?
Call the help desk line

at 802-864-8437. 

Leave a detailed voicemail- name, school, contact info (phone or email) and detailed problem description

A tech support technician will be assigned and respond.