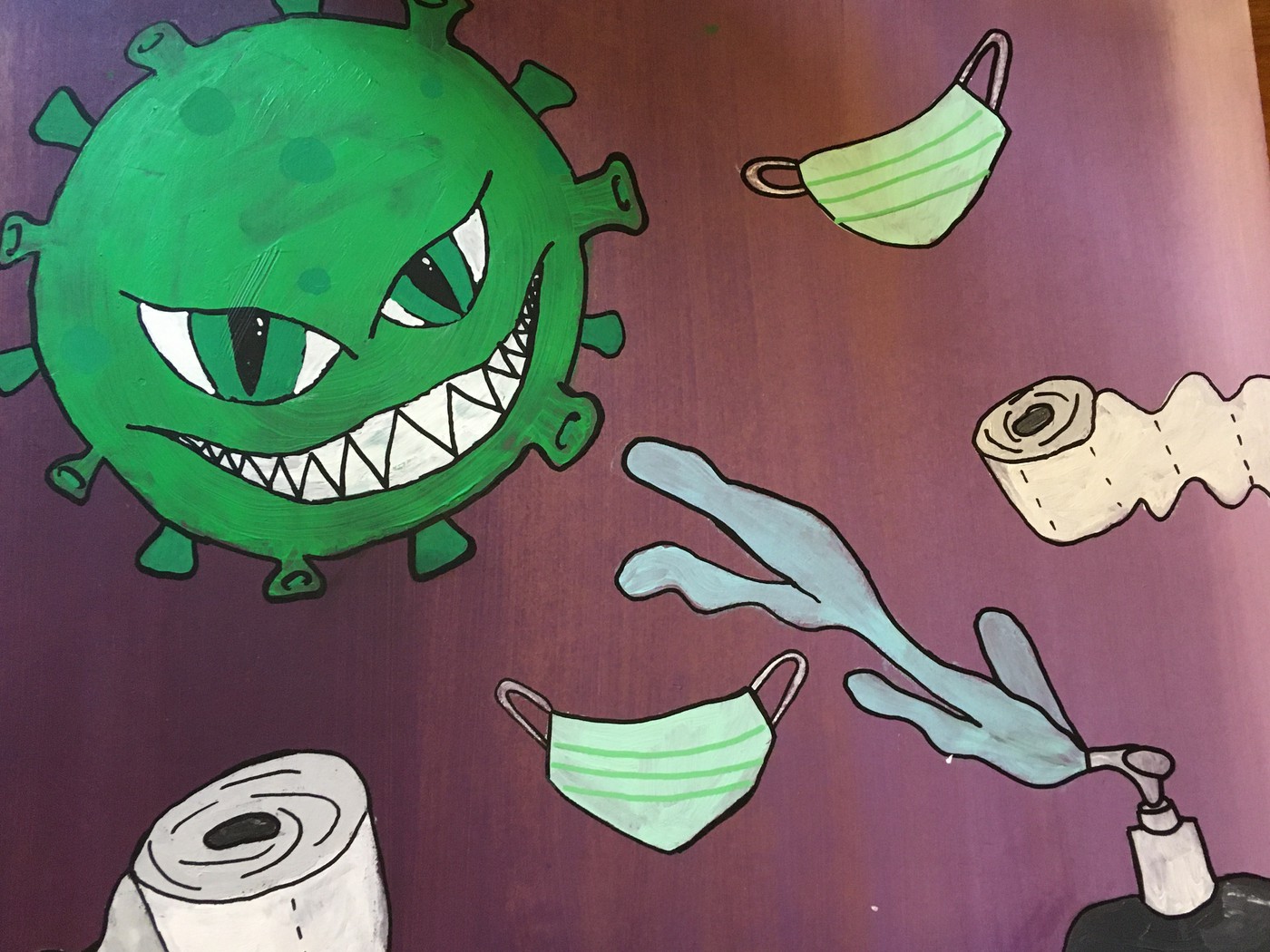 Students Respond to Coronavirus with Art
Despite school buildings being closed, young people all over the state have continued to express themselves creatively. This month, local educators shared some of their students' impressive work.
Winooski Middle School art teacher Emily Jacobs used the online platform Exhibbit to create a virtual exhibition featuring more than 120 works of student art. Exhibbit is often used by professional artists and museums, who pay monthly to display their work. The company donated most of the virtual space for 30 days after Jacobs reached out to them. "Given that in-person gathering are not an option right now, I wanted to utilize an online platform that would most closely mimic the aesthetic and flow of moving through a professional gallery space," explained Jacobs.  See entire article here!