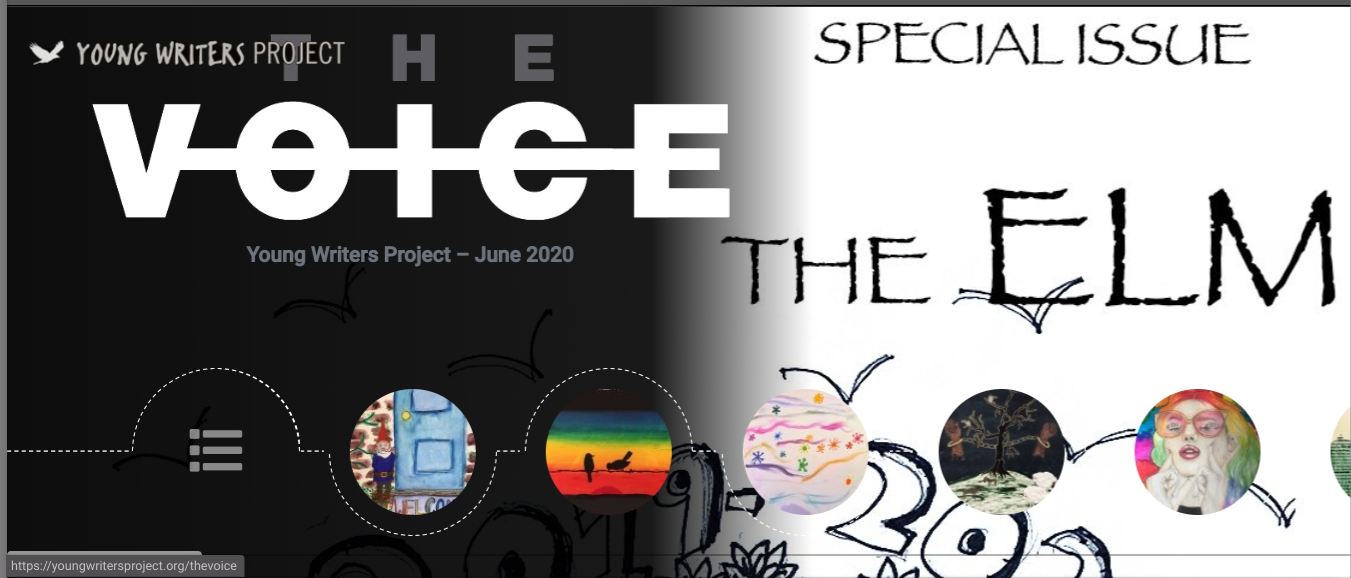 YWP The Voice Special Edition The ELM
Note from the Editor
This special edition of The Voice is our first online edition for The ELM.
By Lily Kim Besaw
It has been twenty-one years since the Edmunds Literary Magazine, or ELM, was first born within the walls of our school, and from then on it has gathered countless pieces of writing and art from students every year. Our magazine is a reflection of not only our school and the students that attend it, but the time we live in. This year, our unique circumstances have played an especially prominent role in shaping the ELM and the writing submitted. Our staff has worked remotely to complete the magazine and preserve its tradition. We could not have done so without the collaboration with the Young Writers Project. This special edition of The Voice is our first online edition for The ELM.
This year our theme is amplifications — silence, murmur, chatter, and cacophony. Though we began our work on The ELM before the pandemic, our theme seems very appropriate for this moment. The virus started off in silence but rapidly rose to a thundering cacophony where so much noise was being created that it became impossible to hear anything. In Vermont it seems to have faded back to an uneasy silence, occasionally crescendoing up to a restless murmur.
In each section, we tried to tie together all of the pieces we thought showcased the true meaning of the amplification and the contrasting moods they create. At first, you may not see how some pieces fit into that section. However, keep in mind that none of these amplifications are merely one thing and they all overlap and blur together.
It is our hope that this collection of writing from Edmunds students helps to spread a sense of unity in a time when we are so disconnected from each other. Remember the thought and care that is behind each and every word as you enjoy this year's edition of the Edmunds Literary Magazine!