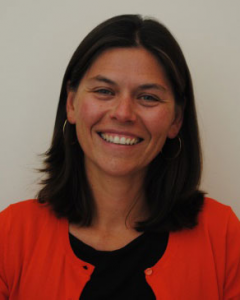 Megan McDonough has spent the last 13 years teaching and leading in Boston, Massachusetts.  Throughout her professional career, Megan has held positions from History teacher to Dean of Students and most recently Deputy Chief Academic Officer during which she managed Principals across a K-12 program.  Throughout all of these roles she has been driven by her belief that every student has the right to a high-quality education and that one never gives up on a students, even when they give up on themselves.
Megan's tenure as a High School Principal was in diverse community, where 93% of the student body was of African, Asian or Hispanic decent, 89% of the students received free or reduced lunch and 30% of the students had an Individualized Education Plan.  As Principal, Megan led her team in a change management process that resulted in the creation of multiple instructional pathways that supported all students in pursuing their passion and most rigorous post-secondary option.  It also resulted in SAT averages that exceeded the national average and an overall AP pass rate of 50%.  Megan began her teaching career in Worcester and then Chelsea, Massachusetts where she worked with first generation immigrant communities.  She received both her BA and MEd from Clark University in Urban Education and her degree in Special Education from Northeastern University.
Megan currently lives in Waitsfield with her two children and is excited to be joining the Burlington School District in its continued work to create an equitable and inclusive school community.