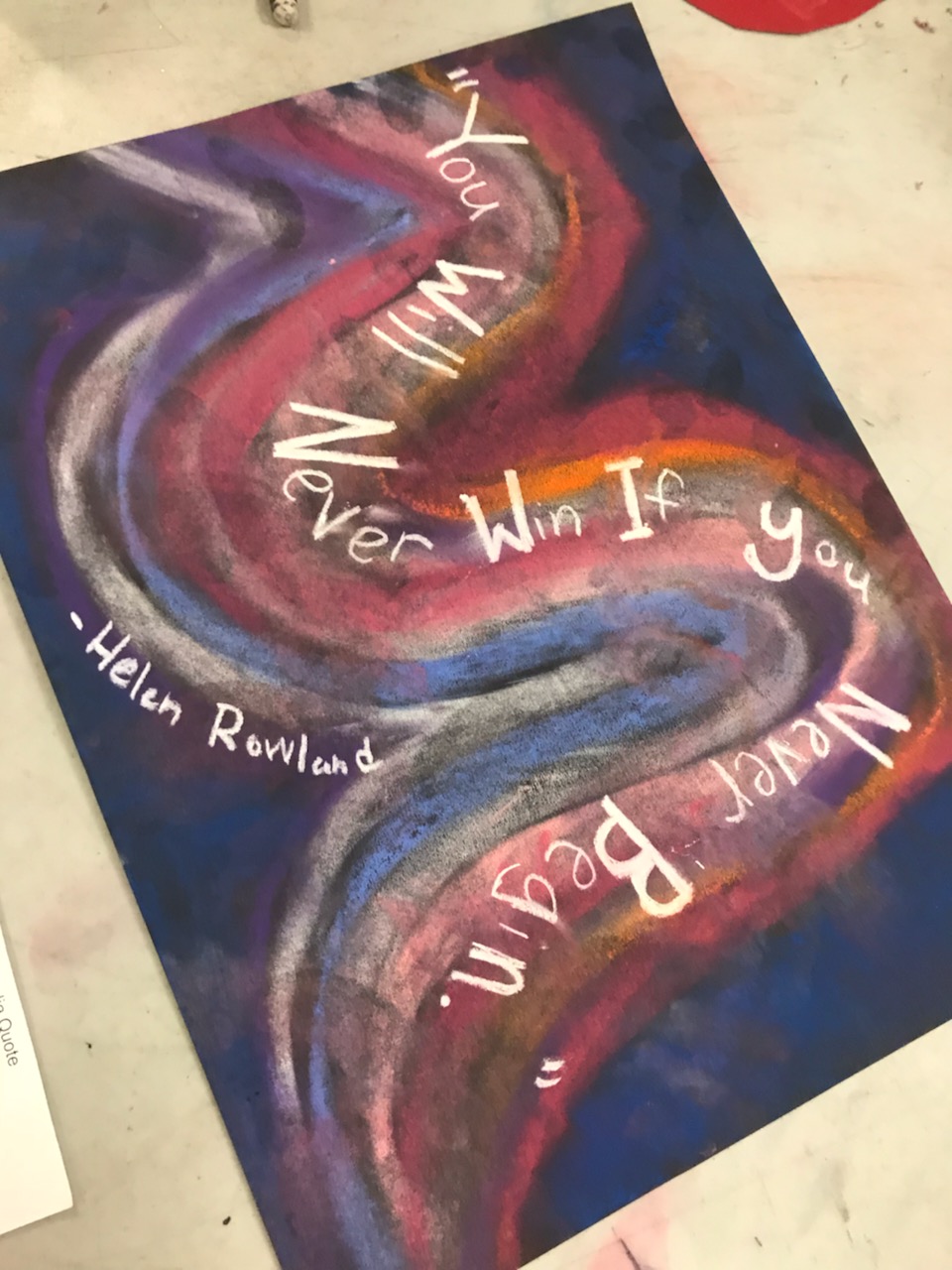 Students have worked in a variety of media as they draw from observation and imagination.  This includes work with 2 sided self portraits, zentangle inspired compositions, showing contrast with cut paper as we practice safety with tools and oil & chalk pastel.  We are continuing to find meaning as it connects to our personal art making.
The art experiences follow the National Visual Arts Standards.
For example:  VA:Cr2.1.7a Demonstrate persistence in developing skills with various materials, methods, and approaches in creating works of art or design.        
VA:Pr5.1.6a Individually or collaboratively, develop a visual plan for displaying works of art, analyzing exhibit space, the needs of the viewer, and the layout of the exhibit   Students assist with display of art as we share their success in Creativity.